Hi everyone. I'm so eager to share something special with you. I was browsing on Etsy (shhh...don't tell my hubby) and came across this shop that stopped me in my tracks.
The shop is called LitKids. As a teacher, the name is what first caught my eye. Then as I explored Matt Hinnrichs' store, I got a giddy teacher grin.
LitKids sells custom artwork pieces made from classic and new stories. The one below is the one I received. Any guesses on the story?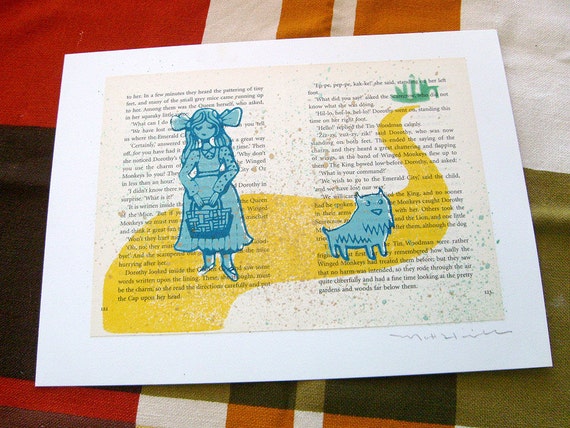 That's right.... The Wizard of Oz. I brought it into school and my kids can't stop talking about it. They are SOOO excited to read the story now. This piece of artwork is proudly displayed in our classroom and will be displayed for years to come. I know it will inspire ALL my students to believe in the magic of reading.
Here are some more pieces that I'm tempted on purchasing.